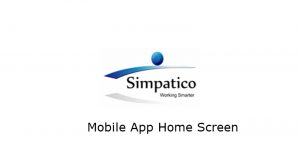 With the latest release of Simpatico Mobile (version 1.2) users will notice some exciting updates to the Home Screen.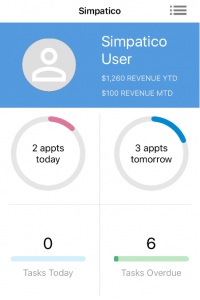 Revenue Data
For Admin users only (see our blog post about access levels here), the app will display revenue data. This YTD and MTD Revenue number comes directly from the information captured on the Financials page of Simpatico. Any payments entered into Simpatico will be totaled in this display.
Appointment Data
All app users have access to view the number of appointments scheduled for both today and tomorrow. The appointments shown here will only display for the user's selected app calendar.
Task Data
Both Tasks due today and those overdue will be totaled for the User on the app home screen. This is an excellent way to monitor progress throughout the day.
Each version of Simpatico Mobile will include further enhancements. Have a specific request or need? Email the CAVU Support Team today!